Géza Csizmazia
Born in Szombathely in 1975. Obtained a degree in 2002 at Ybl Miklós Technical College, then attended Kapy Jenő?s Engineer Training, where he was awarded the degree prize. Studied a year in HTWK in Leipzig with Erasmus scholarhip in 1998. Completing his studies, he worked at Zoboki- Demeter and Partners and several other architect studios in the country, now works as an independent designer. In 2005 he strated working with Róber Rácz on building models and they establish Limes Model Ltd in 2008. He delivers lectures on the relationship of modelling and architecture at Ybl Miklós College and the Technical University of Budapest. Has been the master of Bodza for 5 years?
Péter Debreczeni
I was born in Budapest in 1986.
I graduated from the Faculty of Architecture at MOME (Moholy-Nagy University of Art and Design) this year. During my university years, I attended a semester at the Faculty of Interior Design at Politechnico di Milano.
Currently I?m attending the Design Manager training of MOME. I?ve been working at atelierarchitects since early 2010.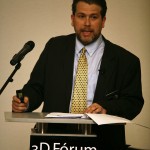 Imre Eördögh
After graduating at the Faculty of Architecture of the TU Budapest in 1995 he became a designer at the Hevesi architecture studio. Later he worked at Unitis Ltd and the Graphisoft Cad Studio. Currently he is Business Development Manager at TechData where he is a representative of Autodesk's architectural and construction industry softwares in Hungary.
Tomasz Fudala (1980)
art historian, curator of the Museum of Modern art in Warsaw. His essay "Dream of Prefabricated Houses" appaered in the catalogue for the Polish pavilion at 52nd Venice Biennale. He has published his writing in "Artforum", "Domus" and many Polish magazines. He is interested in architecture of communist era. His last exhibition "Space between us" was dedicated to work of Stanisław Zamecznik (1909-1971), forgotten architect, an exhibition designer. www.artmuseum.pl, www.zamecznik.com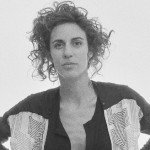 Cristina Guadalupe
is a Spanish Architect and Visual Artist based in New York. She believes in Architecture as a social tool. Her work, both in Architecture and Video, has been published and exhibited in Barcelona, Paris and New York.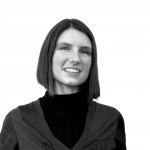 Hél?ne Guenin
is Chief curator at the Centre Pompidou-Metz since 2008. In collaboration with Laurent Le bon, she is in charge of the exhibition projects and their link with the performing arts through two dedicated spaces (auditorium and studio). Between 2002 and 2008 she worked at the Frac Lorraine.
Ágnes Jószai
Ágnes Jószai, born in Miskolc in 1983, attended the Faculty of Architecture at the Technical University of Budapest (BME) with one semester in Horsen, Denmark and one at the Technical University of Vienna. At her graduation, she was awarded a Degree Prize and a Junior Prima Prize. She had a one-year scholarship at the Secretariat of Hungarian National Committee of World Heritage at the National Office of Cultural Heritage. At present, she is doing her DLA at the Department of Public Building Design, BME.
Márton Juhász András
Media artist with a biochemical qualification. Art and Technology Advisor of Kitchen Budapest for 2 years. Besides his artistic, electronic and biotechnological projects, he is most interested in establishing the opportunity for common creation. Founding member of Fab Lab Budapest?s social workshop for general innovation.
Béla Káli is architect, he obtained his master degree in architecture at Victor Horta Department of Architecture, Brussels in 1999, and studied urban planning at ULB – IUAT Brussels in 1999-2001. He was the project manager of Dutch architect Kas Oosterhuis' latest work, the CET-Budapest project. Currently he prepares his MSc in Real Estate, Property Investment and Management at Technical University of Budapest and Trent University of Nottingham. He teaches contemporary architecture and interior design in Werk Akadémia, a private design school in Budapest.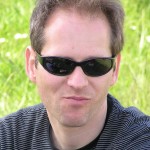 László Kalmár
Born in Budapest in 1968. He graduated from Ybl Miklós Technical College in 1993, studied in Barcelona with TEMPUS scholarship, then attended the engineering training led by Eugene Kapy, and the Master?s School. Since 2000, he has been Chief Designer at Zsuffa and Kalmár Architect Studio. Teaches at the University of Győr and the Master?s School. He has won and been awarded at numerous national design contests.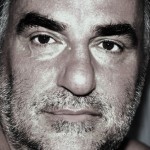 Géza Kendik
I was born in Szombathely in 1963, graduated from the Department of Architecture at the Technical University of Budapest (BME) in 1988. From 1988 to 1993 I worked at Requat&Reinthaller&Cakman Architect?s Office in Vienna and Graz. I?ve been owner and Chief Designer of the A4 Studio since its foundation in 1992.
Csenge Lánszki
Born in Debrecen in 1991, completed her studies in Budapest. Second year student at the Faculty of Architecture at the University of Applied Arts Vienna, in the Greg Lynn studio.
Tamás Lévai
Born in 1974 in Veszprém. After graduating with a Degree Prize from the technical universities of Budapest and Helsinki, he attended the post gradual course at the Department of Public Building Design of the Budapest University of Technology and Economics and the master?s course of ÉME Master?s school. Following several successful tenders, he co-founded the Tarka Építész Műterem (Fancy Architect Studio) with Ágnes Jószai, where he is currently Chief Designer. His most successful project so far is the Hungary Pavilion on the Shanghai EXPO 2010. In 2010 he was awarded the Szendrői-Prize, an acknowledgement given to young architects in every second year.
Anna Pedziwiatr
architect, born In Poland 1981.
Since 2003 work for Riegler Riewe Architekten, Graz, Austria, Since 2007 head of the project team for the selisian museum and since 2010 ceo of riegler riewe Poland.
2003-2005 attended the Faculty of Architecture at the technical University in Graz, Austria,
2000-2005 attended the Faculty of Architecture at the technical University in Cracow, Poland.
Gábor Rezi Kató
Attended Eötvös Lóránd University of Sciences, where he qualified as an archaeologist, a historian and a programmer mathematician, then got a degree in Public Service Management at the Debrecen University Institute of Management. He has worked in the Hungarian National Museum since 1987 where he has been a Deputy Director since 2001. He was Chief Supervisor of the museum?s IT Supervision for six years, at present he is Chairman of the museum?s Digitalization Committee. He is specialized in ancient archaeology, museology, mathematical statistics and different databases.
Viktor Rohacs
MSc Arch MBA RIBA MEK
Viktor graduated with an MSc in Architecture from the Budapest University of Technology and Economics in 2000 and in 2006, he was awarded a postgraduate MBA. In 1999 he started to work for Finta and Partners Architect Studio and in 2003 he was co-founder of 4D Architects in Budapest. In February 2008 Viktor joined BFLS in London and have subsequently been involved with projects as project architect from their inception.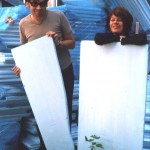 Paul Rajakovics
transparadiso (Barbara Holub, artist/ Paul Rajakovics, architect and urbanist) is a platform in between architecture, urban design and urbanistic and artistic intervention, aiming at developing new tools for ?Direct Urbanism?. The projects range from design objects (as side product of larger scale contexts) to architecture and complex issues of urban development and society with a focus on ?research through practice?. since 2001 Barbara Holub and Paul Rajakovics have been members of the editorial board of dérive, magazine for urban research, Vienna. www.derive.at. Currently transparadiso is realizing a new city quarter in Salzburg for which it was awarded the Otto-Wagner-Urban-Design-Prize in 2007. www.transparadiso.com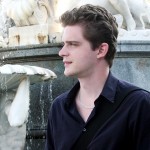 Szabolcs Schunk
I graduated from the Faculty of Architecture at Technical University of Budapest (BME) in 2010. During university years, I worked as a demonstrator at the Department of Architectural Representation, then at the Department of Building Construction. In connection with this, I participated as a tutor in the foreign language (English) training of BME. I received the Scholarship of the Hungarian Republic between 2005 and 2008. Since 2008 I?ve been working at NARMER Architect Studio as a visual and architectural designer. As a co-designer, I have contributed to several projects and competitions both in Hungary and abroad. As an amateur photographer I prepare photo documentation for NARMER Architect Studio; I worked as a photo reporter for Műhely, the university journal of BME between 2007 and 2009.
Andrej Smrekar
Born in 1954, Kostanjevica na Krki, BA and MA in Art History at the University of Ljubljana, 1977 and 1981. He worked for the International Symposium of Sculptors Forma viva, as a curator and later Director of the Božidar Jakac Museum of Art from 1977 to 1991, with interruptions. In 1983 he entered the Graduate School of Arts and Sciences at Harvard with full tuition and scholarship from the university. As Director of the National Gallery of Slovenia between 1991?2005, his work focused on the history of the institution and its collections. He produced a number of catalogs on contemporary Slovene abstract artists. He has been President of the Slovene Museum Society since 2003, and President of the Board of Trustees, Božidar Jakac Museum of Art since 2004.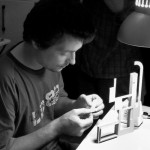 Zoltán Szabó
Graduated in 1996 from the Faculty of Architecture at the Technical University of Budapest. I?ve been running my own company called Szateki/SZTK since 1995. In the early years I worked at Karácsony ?Janesch Studio, then after finishing the 19th cycle of the Master?s School, I worked with Tamás Tomay. Currently I?m doing a DLA course at MOME (Moholy-Nagy University of Arts and Design). Besides developing several project plans, I?m involved in constructing my own plans, exhibition construction and production of small-series equipment.
Titusz Tarnai
DI MSc, *1975, Budapest. Studies at the technical universities of Vienna and Delft, degree (with distinction) at Will Alsop, Master?s Degree (with distinction) at the Faculty of Architecture and Urban Design at the University of Columbia. 2005 ? Fulbright scholarship, work at different architect studios in Barcelona, Rotterdam and New York. Lecturer at the State University of Buffalo and the Institute for Art and Architecture at the Academy of Fine Arts in Vienna. He is currently curator of the Robotic Architecture exhibition. www.titusztarnai.com
Tuomas Toivonen
is an independent architect and thinker. He is the founder of NOW for Architecture and Urbanism, a Helsinkibased practice operating in the joint fields of architecture, urbanism, strategy, design and communication. During his professional architectural career, he has also worked as a journalist, critic, curator, performing musician, producer and teacher.
Welzig, Maria
Art Historian, Vienna. Publications, films und exhibitions on modernist and contemporary architecture and urbanism.
Long term research projects on Austrian architecture since 1968 and on housing.
2008/09 Visiting professor at the university of applied arts in Vienna, class of photography.
Since 2007 leading a research project at the Austrian Academy of science on ?The Vienna Hofburg since 1918. From Residence to ?MuseumsQuartier??.